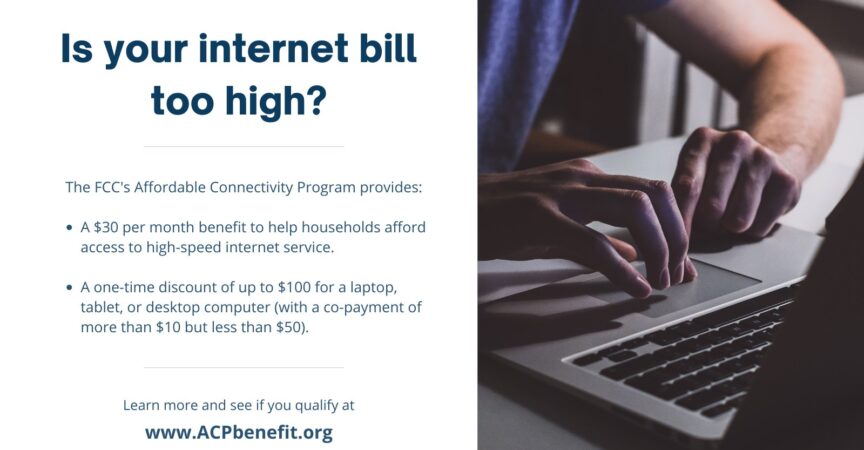 Acp benefit org Application Form ⏬👇
one of the government's benefit programs for low-income households is the Acp benefit org application form and Affordable Connectivity Program (ACP). Thanks to this program, low-income families will be able to get broadband service and internet connected devices with affordable prices.  ACP is a type of material benefit provided by the government. As with every financial benefit, people who want to benefit from this benefit must have some requirements.
Persons wishing to benefit from the ACP should first find out if they are eligible for this program. Because you are eligible for the ACP if your income is 200% or less than the Federal Poverty Guidelines. If you have this requirement, all you have to do is fill out the Acp benefit org Application Form. You can download this form from the official website of the program. No advanced knowledge is required to fill out the form. What you need to know is the personal information of you or others in your household.
How to Apply ACP
Applying for the ACP is not a very difficult process. First, you should find out if you or a family member is eligible for this program. There are three methods for applying to the ACP. You can choose one of these methods which is suitable for you. If you have a Lifeline subscriber in your household, you do not need to make a new application for ACP. Lifeline subscribers automatically appear in the ACP system and are registered. For this, you or anyone in your household does not need to apply again or prepare documents. So what can you do?
You can:
-Talk to your Lifeline provider about the services they may have available as part of the ACP, including options to apply the discounts to your existing Lifeline service, or
-Contact another internet company participating in the ACP to apply the benefit to a separate internet service.
Apply ACP Online
As we mentioned above, there are three ways to apply for the Affordable Connectivity Program. The first of these is the online ACP application. As the name suggests, this form of application is online. You must fill in your information from the ACP Login page. Go to the ACP application online page. Fill out the short form on the page and proceed. In this form, your Name, Surname, date of birth, authentication options, and home address. Apart from these, at the bottom of the table, your eligibility for the Affordable Connectivitiy Program is asked.
The first step of the Online ACP Application is this page. After this page, you will be asked for other information about your household information on the next pages. The online ACP application is one of the most preferred application methods by those who want to apply to this program.
Apply ACP By Mail
Another way to apply to the ACP is by mail. You should send the necessary documents, especially the ACP Application Form, to the ACP Support Center. For our visitors who will apply for ACP by mail, we share the address of the ACP Support Center below.
ACP Support Center
PO Box 7081
London, KY 40742
Contact Internet Company
Another ACP application method is to contact the internet company. The applicant can ask the company if they join the ACP. USAC has online tool to find a participating company near you. With this tool, you can easily find the nearest ACP provider to you. If the company you subscribe to is an ACP participant in your area, most of what you need to do is done automatically by the company.
ACP Application Status
After applying for the ACP, all you have to do is wait for your ACP approval. Notification of ACP application approval varies according to the form of application. For example, If you apply online, you may receive and immediate approval email. If the system cannot confirm applicant's eligibility automatically. They will request additional documentation from you and provide information on how the applicant can submit those documents for review.
Are You Eligible for ACP Based on Your Household Income?
The chart below shows the income limit by household size, which is 200% of the 2022 Federal Poverty Guidelines.
Can I Transfer My ACP Benefit?
One of the questions frequently asked by some applicants who want to benefit from ACP Benefit is "Can I transfer my ACP Benefit?" YES, you can transfer your ACP Benefit. This is not a very difficult process. You can transfer your benefit once a month. To transfer your benefit to another company, contact a company that offers ACP and ask them to transfer your ACP benefit.
Email Bülteni
Yeni yazılarımızdan hemen haberdar olmak için kayıt olun.