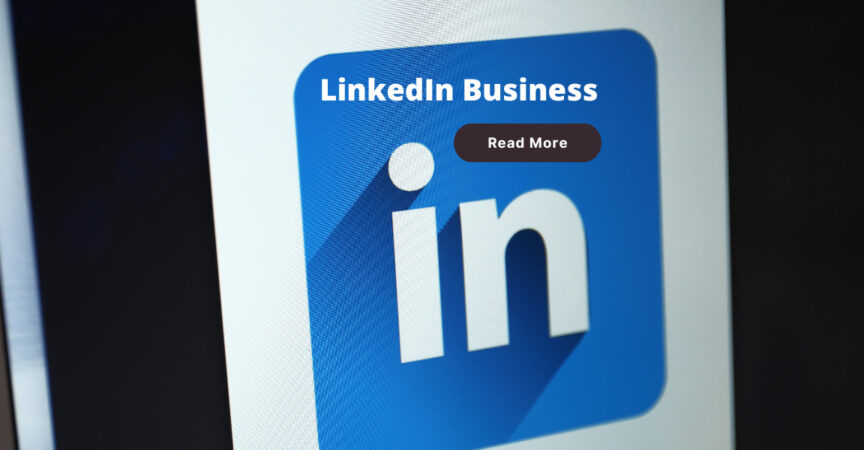 LinkedIn Business: Page, Advertising, Marketing ⏬👇
LinkedIn Business, a prominent player in the realm of professional networking, serves as an invaluable platform for individuals and organizations worldwide. In this exploration, we will delve into the world of LinkedIn Business, illuminating how it empowers businesses and professionals to cultivate connections, foster engagement, and extend their influence across the expansive landscape of global networking. Whether you're a burgeoning startup, a seasoned entrepreneur, or a Fortune 500 company, LinkedIn Business offers a wealth of resources and opportunities to strengthen relationships, elevate brand presence, and achieve strategic objectives.
LinkedIn Business
LinkedIn Business is the business-oriented side of LinkedIn, the world's largest professional network. It's a dedicated space for enterprises to connect, engage, and grow their brand. Here's a concise overview:
Company Pages: Businesses can create LinkedIn Company Pages, which serve as a professional identity on the platform. These pages showcase the company's culture, updates, job opportunities, and services.
Advertising Solutions: LinkedIn offers powerful advertising tools, including Sponsored Content, Sponsored InMail, and Display Ads. These tools enable businesses to target their ideal audience based on various criteria, like job titles and industries.
LinkedIn Sales Navigator: A premium tool for sales professionals, Sales Navigator provides advanced lead recommendations, real-time insights, and communication features to build and nurture relationships.
Talent Solutions: For HR professionals and recruiters, LinkedIn Talent Solutions offers tools for finding and hiring top talent. It includes features like job postings, applicant tracking, and candidate recommendations.
LinkedIn Learning: A platform with a vast library of online courses, LinkedIn Learning helps employees upskill and stay competitive in their careers.
Analytics: LinkedIn provides analytics tools to measure the effectiveness of a business's LinkedIn efforts. This includes tracking engagement, reach, and leads generated.
Events: Businesses can create and promote professional events, fostering connections with potential clients, partners, or employees.
Marketing Solutions: This encompasses content marketing, audience targeting, lead generation, and customer relationship management.
Live Streaming: LinkedIn Live allows businesses to engage with their audience in real-time, building authenticity and trust.
Elevate: A platform for employee advocacy, Elevate helps employees become brand advocates by sharing curated content on their networks.
Insight Tag: It enables website retargeting, allowing businesses to engage with LinkedIn members who visit their site.
LinkedIn for Small Business: Tailored solutions for small businesses that offer cost-effective advertising and promotion options.
Partner Programs: Partnering with LinkedIn can provide unique marketing opportunities and access to valuable resources.
LinkedIn Business is a multifaceted platform that empowers enterprises to network, market, recruit, and develop professionally. It offers a wide array of features and tools, making it a dynamic space for business growth and success.
LinkedIn Business Page
LinkedIn Business Pages are essential for businesses and organizations looking to establish a professional presence on the world's largest professional network. Below is a concise guide to LinkedIn Business Pages presented in a table format for clarity:
| Feature | Description |
| --- | --- |
| Professional Identity | LinkedIn Business Pages serve as a professional identity for businesses and organizations. |
| Brand Showcase | These pages allow showcasing company culture, values, updates, and services to a global audience. |
| Follower Engagement | Engage with followers through posts, articles, and updates to build a loyal online community. |
| Job Postings | Advertise job openings and attract top talent by posting positions directly on the page. |
| Analytics | Utilize analytics to track page performance, engagement metrics, and audience demographics. |
| Content Sharing | Share industry insights, thought leadership, and relevant content to establish authority. |
| Lead Generation | Generate leads through sponsored content, lead generation forms, and call-to-action buttons. |
| Sponsored Content | Promote content to a specific audience, boosting visibility and engagement. |
| Targeted Advertising | Precision targeting for ads based on criteria like job titles, industries, and locations. |
| Community Building | Foster connections with clients, partners, and employees while expanding your network. |
| LinkedIn Live | Engage with your audience in real-time through live video streaming. |
| Employee Advocacy | Encourage employees to share company updates, amplifying your brand reach. |
| Event Promotion | Create and promote professional events to connect with your target audience. |
| Mobile Accessibility | Access and manage your LinkedIn Business Page conveniently via the LinkedIn mobile app. |
| Paid Options | Choose from various paid options, including Premium features and sponsored content. |
LinkedIn Business Pages provide a centralized platform for businesses to interact with professionals, establish their brand, and drive growth. They offer a suite of features and tools designed to enhance visibility, engagement, and lead generation.
LinkedIn Business Marketing
LinkedIn Business Marketing is a powerful strategy for businesses to connect with professionals, build brand authority, and generate leads. Here's a concise overview of LinkedIn Business Marketing:
1. Profile Optimization:
Create a compelling LinkedIn Business Page with a professional profile picture, a captivating banner image, and a concise yet informative company description.
Highlight key achievements, services, and unique selling points.
2. Targeted Content:
Understand your audience's interests and pain points.
Create and share content that resonates with your target demographic.
Utilize hashtags to increase discoverability.
3. Thought Leadership:
Position your brand as an industry thought leader by sharing valuable insights, industry trends, and innovative ideas.
Publish long-form articles showcasing your expertise.
4. Engaging Content:
Use multimedia content like videos, infographics, and slideshows.
Encourage audience interaction through likes, comments, and shares.
5. Sponsored Content:
Boost the visibility of your posts with sponsored content campaigns.
Set specific targeting parameters based on job titles, industries, and more.
6. LinkedIn Ads:
Create targeted ad campaigns for various objectives, including brand awareness, lead generation, and website visits.
Leverage retargeting to reach engaged users.
7. Showcase Pages:
If your business has multiple offerings, create Showcase Pages to spotlight each one individually.
Tailor content to specific audience segments.
8. Employee Advocacy:
Encourage employees to share company content, expanding your reach and credibility.
Implement an employee advocacy program.
9. LinkedIn Analytics:
Regularly monitor your LinkedIn Page analytics to understand what's working and make data-driven improvements.
Track engagement, follower demographics, and content performance.
10. Sponsored InMail:
Send personalized messages directly to LinkedIn users' inboxes.
Craft compelling messages to drive action.
11. Join Groups and Communities:
Participate in LinkedIn Groups relevant to your industry or niche.
Share your expertise, engage in discussions, and network.
12. LinkedIn Events:
Host and promote virtual or in-person events on LinkedIn.
Use events to connect with your audience and share valuable content.
13. Lead Generation Forms:
Use lead generation forms to capture prospect information directly from LinkedIn ads.
Streamline the lead generation process.
14. Monitor Competitors:
Keep an eye on competitors' LinkedIn strategies.
Identify gaps and opportunities.
LinkedIn Business Marketing is an evolving landscape. Successful strategies require consistent effort, audience engagement, and adapting to changes in the platform. By implementing these tactics, businesses can leverage LinkedIn's unique strengths to achieve marketing success.
LinkedIn Business Advertising
LinkedIn Business Advertising is a valuable tool for reaching a professional audience, driving brand awareness, and generating leads. Here's a concise overview with a table highlighting key ad formats:
Key LinkedIn Ad Formats:
| Ad Format | Description |
| --- | --- |
| Sponsored Content | Promote your LinkedIn posts to reach a broader audience and engage with professionals. |
| Sponsored InMail | Send personalized messages directly to users' inboxes to drive conversions and nurture leads. |
| Display Ads | Create visually appealing image and text ads for placement across LinkedIn's network of sites. |
| Video Ads | Share video content that captures attention and conveys your brand's message effectively. |
| Carousel Ads | Use a series of swipeable cards to tell a story, showcase multiple products, or highlight features. |
| Dynamic Ads | Customize ad content for each viewer based on their LinkedIn profile, maximizing relevance. |
| Lead Generation Forms | Capture lead information directly within the ad, streamlining the conversion process. |
| Spotlight Ads (for Pages) | Drive brand visibility by featuring your LinkedIn Page on the right side of the LinkedIn feed. |
Key Advertising Strategies:
Audience Targeting:

Define your target audience based on job titles, industries, company size, and more.
Use LinkedIn's detailed targeting options to reach the most relevant professionals.

Ad Copy and Creative:

Craft compelling ad copy that speaks to your audience's pain points and aspirations.
Use eye-catching visuals that align with your brand identity.

A/B Testing:

Test different ad variations to identify what resonates best with your audience.
Experiment with headlines, images, and calls to action.

Budgeting and Bidding:

Set daily or total campaign budgets to control spending.
Choose between cost-per-click (CPC) or cost-per-impression (CPM) bidding.

Conversion Tracking:

Implement conversion tracking to measure the impact of your ad campaigns.
Optimize campaigns based on data insights.

Ad Scheduling:

Schedule ads to run at specific times or on certain days to maximize visibility.
Consider when your target audience is most active.

Campaign Objectives:

Select the right campaign objective, such as brand awareness, lead generation, or website visits.
Align your objective with your overall marketing goals.

Ad Placement:

Choose where your ads appear, including the LinkedIn feed, audience network, or partner sites.

LinkedIn Analytics:

Regularly review campaign performance using LinkedIn's analytics dashboard.
Adjust your strategy based on key metrics like click-through rate (CTR) and conversion rate.
LinkedIn Business Advertising offers a range of ad formats and targeting options to help businesses connect with professionals effectively. Crafting compelling ad content and optimizing campaigns are essential for achieving success on the platform.
LinkedIn Business Solutions
LinkedIn Business Solutions is a suite of tools and services designed to empower businesses, recruiters, and marketers in leveraging LinkedIn's vast professional network. Here's a concise overview of some key components:
LinkedIn Ads:

LinkedIn offers a range of ad formats, including Sponsored Content, Sponsored InMail, Display Ads, and more, to help businesses reach their target audience effectively.
Advertisers can use detailed targeting options to narrow down their audience based on job titles, industries, company size, and other criteria.

LinkedIn Pages:

LinkedIn Pages allow businesses to establish a professional presence on the platform.
Companies can share updates, engage with followers, and showcase their brand culture and values.

LinkedIn Analytics:

LinkedIn provides robust analytics tools to track the performance of organic and paid content.
Marketers can measure key metrics like engagement, click-through rates, and follower demographics.

LinkedIn Talent Solutions:

Recruiters and HR professionals can use LinkedIn's Talent Solutions to find and hire top talent.
Features include job postings, candidate search, and employer branding.

LinkedIn Sales Solutions:

Sales teams can utilize LinkedIn Sales Navigator to identify and connect with potential leads.
The tool offers advanced lead recommendations, CRM integration, and InMail capabilities.

LinkedIn Learning:

LinkedIn Learning provides a library of courses on various topics, including professional development, soft skills, and technical skills.
Businesses can upskill their employees through this platform.

LinkedIn Events:

LinkedIn Events enable businesses to create and promote professional events, such as webinars, workshops, and conferences.
Attendees can register and engage with event content.

LinkedIn Messaging:

LinkedIn offers a messaging platform for professionals to connect, communicate, and network.
Businesses can use messaging for outreach and relationship building.

LinkedIn for Content Marketing:

Businesses can publish and share valuable content to establish thought leadership and engage with their target audience.
High-quality articles and posts can boost brand visibility.

LinkedIn Community and Groups:

LinkedIn Groups facilitate discussions and networking among professionals with shared interests.
Businesses can create or participate in groups to foster a sense of community.
LinkedIn Business Solutions provides a comprehensive ecosystem for businesses to connect with professionals, whether for recruitment, marketing, or professional networking. It's a valuable platform for building brand awareness, driving engagement, and achieving business objectives in the professional space.
Email Bülteni
Yeni yazılarımızdan hemen haberdar olmak için kayıt olun.